Cornerstone is an emerging local firm that specializes in consulting for legal and financial matters. It appeals both to small and large companies, providing guidance oriented to support and advise them as they continue to grow in a sustainable fashion. It is the resulting venture between seasoned independent consultants and fresh new talent. They wanted to consolidate a portfolio of services that would offer suitable and comprehensive solutions to the challenges that businesses face nowadays.
The role of the company was translated into a concept that bolsters the notion of a key element introduced to hold up any structure. A building block that enables progress, this is the meaning and intention of the brand at its core. It represents 
strategic thinking and an adaptive logic for problem solving. These qualities are fundamental to the brand's DNA, shaping the approach to a dynamic visual language that aims to communicate a wide range of services in a trustworthy and relatable way.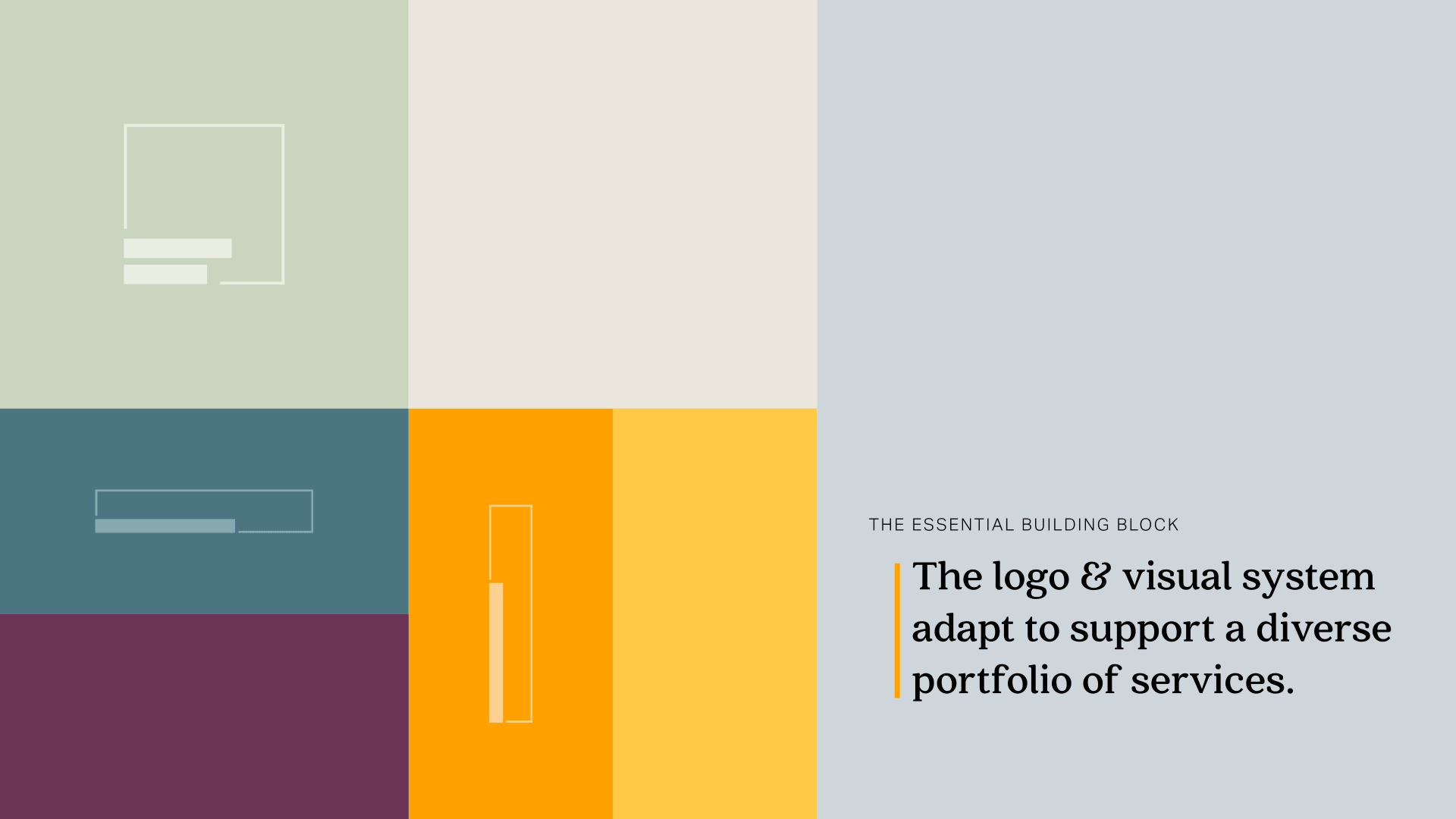 Inspiration and resources
The logo encompasses three variations that adapt to different formats, seizing the nature of the chosen typeface as well as the versatility of the block element. Consequently, geometric patterns and modular grids set the framework upon which the visual identity is built, delivering all communications through versatile compositions that harness the power of playful secondary fonts and a wide color palette. The scheme includes a well defined hierarchy of tones that draws inspiration from the core minerals and pigments of the Earth.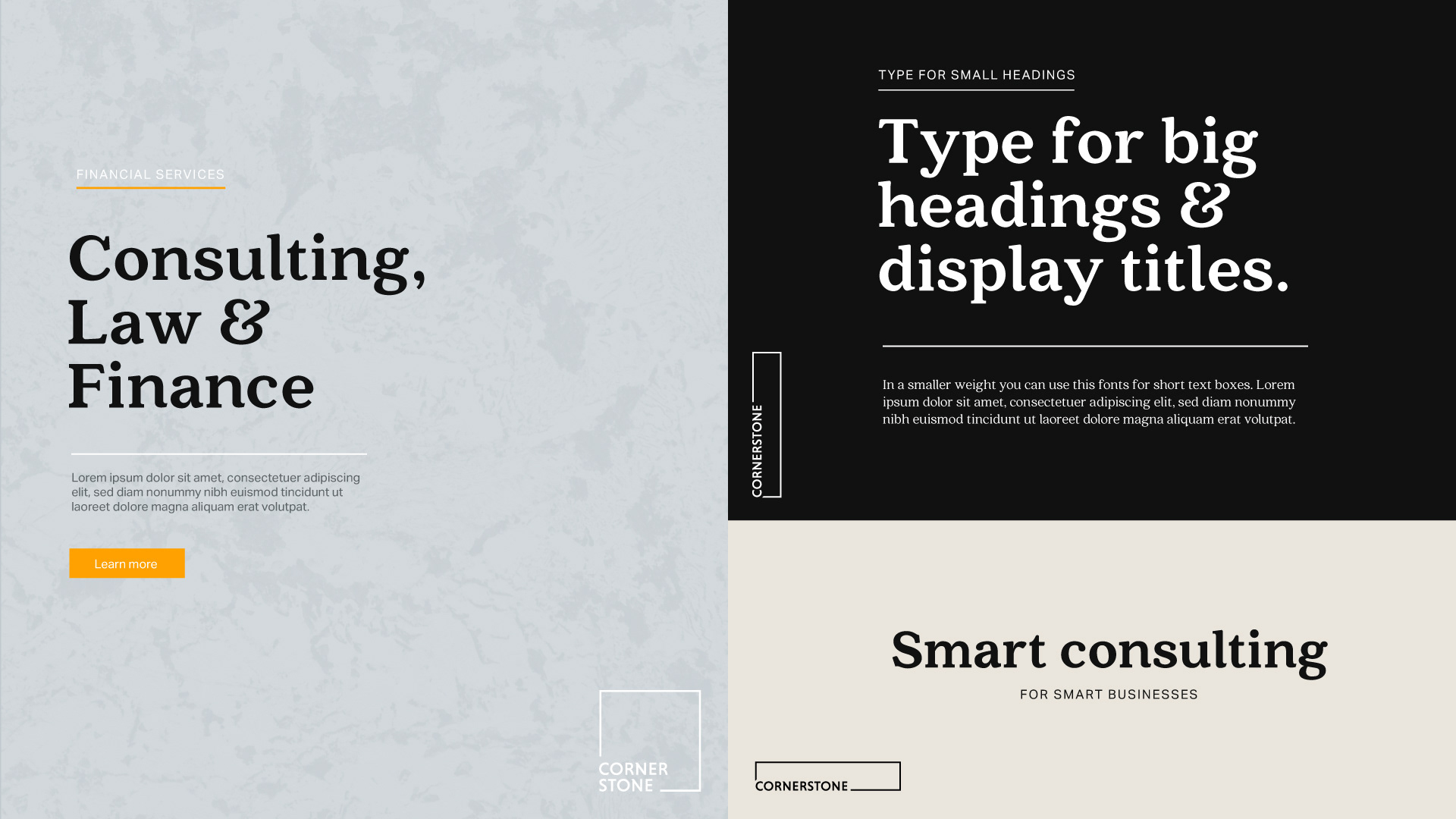 The brand's communication revolves around a human component. It breaks apart from the usually cold corporate speech and seeks to speak from emotion and empathy towards people's projects and dreams. It commits to the prospect of consolidating professional relationships of trust among people rather than businesses, for they are the real faces behind any effort or achievement. This essential ingredient remains constant across the discourse for any of the three main service lines of the company: legal services, consulting, and financial services.